Stream - Domestic Auto-boosting Pumps - SJLM

Application
SJLM series is the auto cold water and hot water turbine self absorbing pump newly designed by the company. The series of electric pumps is widely used in living water taking, water taking from bottom of wells, pressuring of tap water,pressuring of hot water pipes and watering for gardening and vegetables.
Product Feature:
Stream line appearance design,dynamic glamour and strong dynamic glamour.
Good hydraulic design and reasonable structure configuration make the products have higher efficiency, stable operation, small noise, quieter and operation and shorter self absorbing time compared with products made by other companies in the industry.
The structure is compact and reasonable. The machine and pump are in integration. It has a mall volume and a small weight.
Electrophores is treatment of water tanks, 304 stainless welded shaft, silicone rubber ring, stronger anti-corrosion, more environment-friendly feature, longer service life.
Constrution Features
Pump body: cast iron
Motor housing: cast iron
Bearing: C&U
Impeller: brass
Duty: continuously rated
Tank: 2L/24L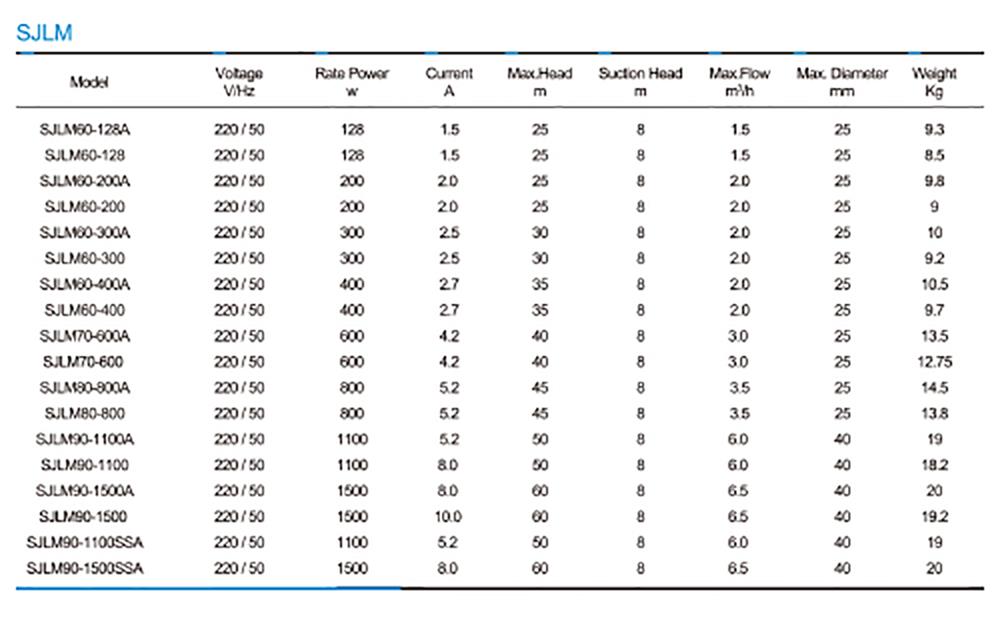 ---
Other Products in this Category