Stream - Irrigation Deep Well Pumps - 6CS60

Advantages
Utilization of to pclass materials. The CS series range of deep well submersible pumps are made of casting stainless steel. This provides maximum strength,durability,reliability, wear and tear resistance against sand or other impurities.
Superior design allows the pumps to be reliable, user friendly, maximum resistance to wear and tear,long lasting, easy of assembling and high hydraulic performance.
State of the art manufacturing process ensures the optimum quality. A specialized casting stainless steel process maximizes the toughness of the products. Finishing is done with CNC machines with a high degree tolerance capability of up to 0.05mm.The parts have an excellent alignment when assembled for optimum performance.
Applications
For water supply from wells or reservoirs.
For domestic use, for civil and industrial applications.
For garden use and irrigation.
Motor and Pump
Rewindable motor or Full obturated screen motor
Three-phase: 380v-415v/50Hz
Direct start (1 Cable)
Star-deltastart (2 Cable)
Equip with start control box or digital auto-control box
NEMA dimension standards
Curve tolerance according to ISO 2548
Operating conditions
Maximum fluid temperature up to ±50°C.
Maximum sand content: 0.25%.
Maximum immersion: 100m.
Minimum well diameter: 6″8″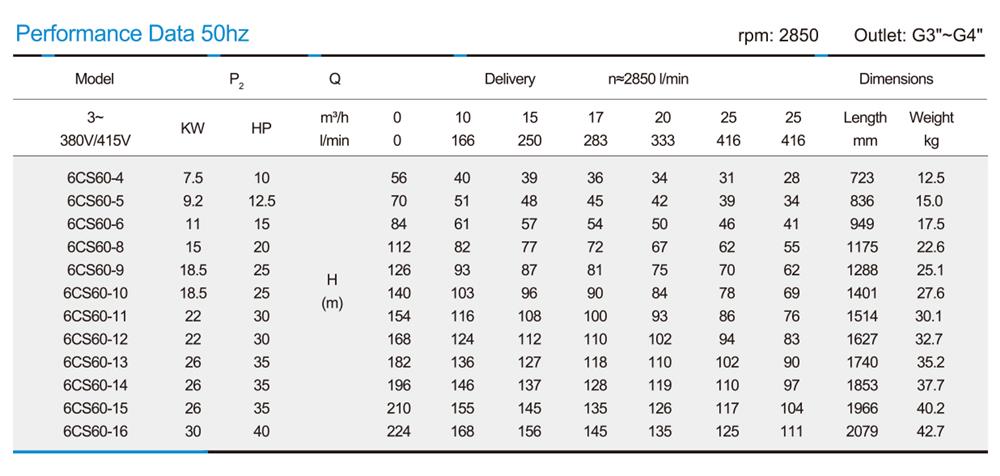 ---
Other Products in this Category