Stream - Irrigation Deep Well Pumps - 4SP4

Applications
For water supply from wells or reservoirs.
For domestic use, for civil and industrial applications.
For garden use and irrigation.
Operating conditions
Maximum fluid temperature up to +50°C.
Maximum sand content: 0.25%.
Maximum immersion: 80m.
Minimum well diameter: 3",3.5",4"
Motor and Pump
Rewindable motor or Full obturated screen motor
Three-phase: 380v-415v/50Hz
Single- phase: 220v-240v/50Hz
Equip with start control box or digital auto-control box
Curve tolerance according to ISO 9906
Options on request
Special mechanical seal
Other voltages or frequency 60 Hz
Single phase motor with built-in capacitor
Advantages
Italian technology is used for pump production.
Slight motor heating, overload protection.
High efficiency.
Proper way of stainless steel treatment; pumps are environment friendly.
Motor oil and seal lubricant oil is the oil for the food industry.
Sand resistance.
Assembling accuracy.
Low energy consumption.
Long lifetime.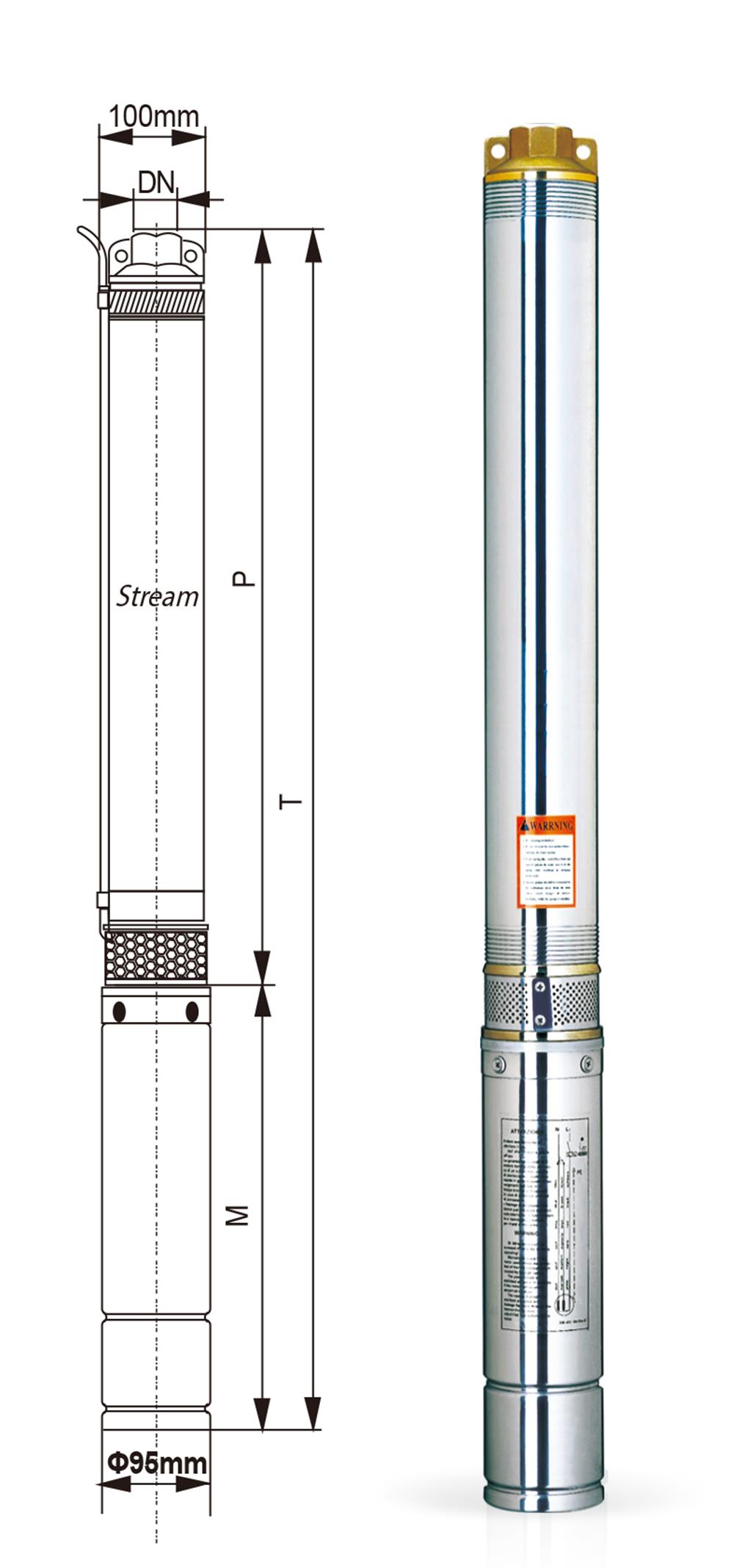 ---
Other Products in this Category