EIM - Pollution Prevention and Water Treatment - Model AK: Jet Flow (Submersible Pump For Aeration)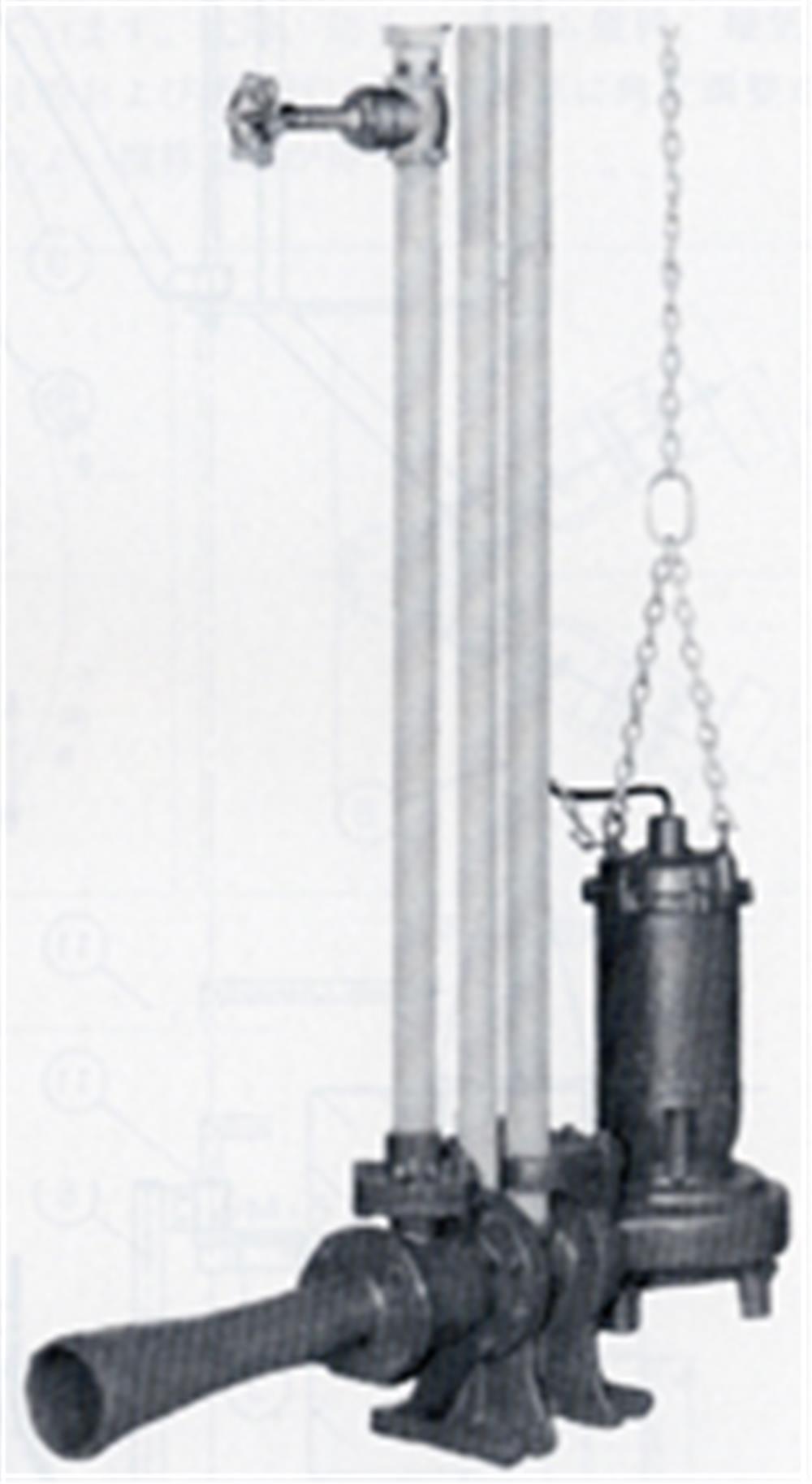 Aeration Submersible Pump for Sewage and Waste Water
High efficient aerator utilizing an ejector
Features:
High solution rate of oxygen in. comparison with other aeration methods.
Small space required.
No noise and broad agitation range.
Easy maintenance and inspection of elbow assembly.
Specifications
Air Suction Nominal Dia
mm
Pump Output
kW
Airflow Rate
m3/min
Rated Water Depth
m
Voltage
V
25 to 50
0.4 to 7.5
5.6 to 106
1.0 to 4.5
200 to 550
Note: 0.4kW model can be made for single-phase 100 to 240V.
---
Other Products in this Category