EIM - Pollution Prevention and Water Treatment - Model EMQY: Non Jacketed Motors and Model EMJY: Jacketed, CLC-Motors (Submersible Motor)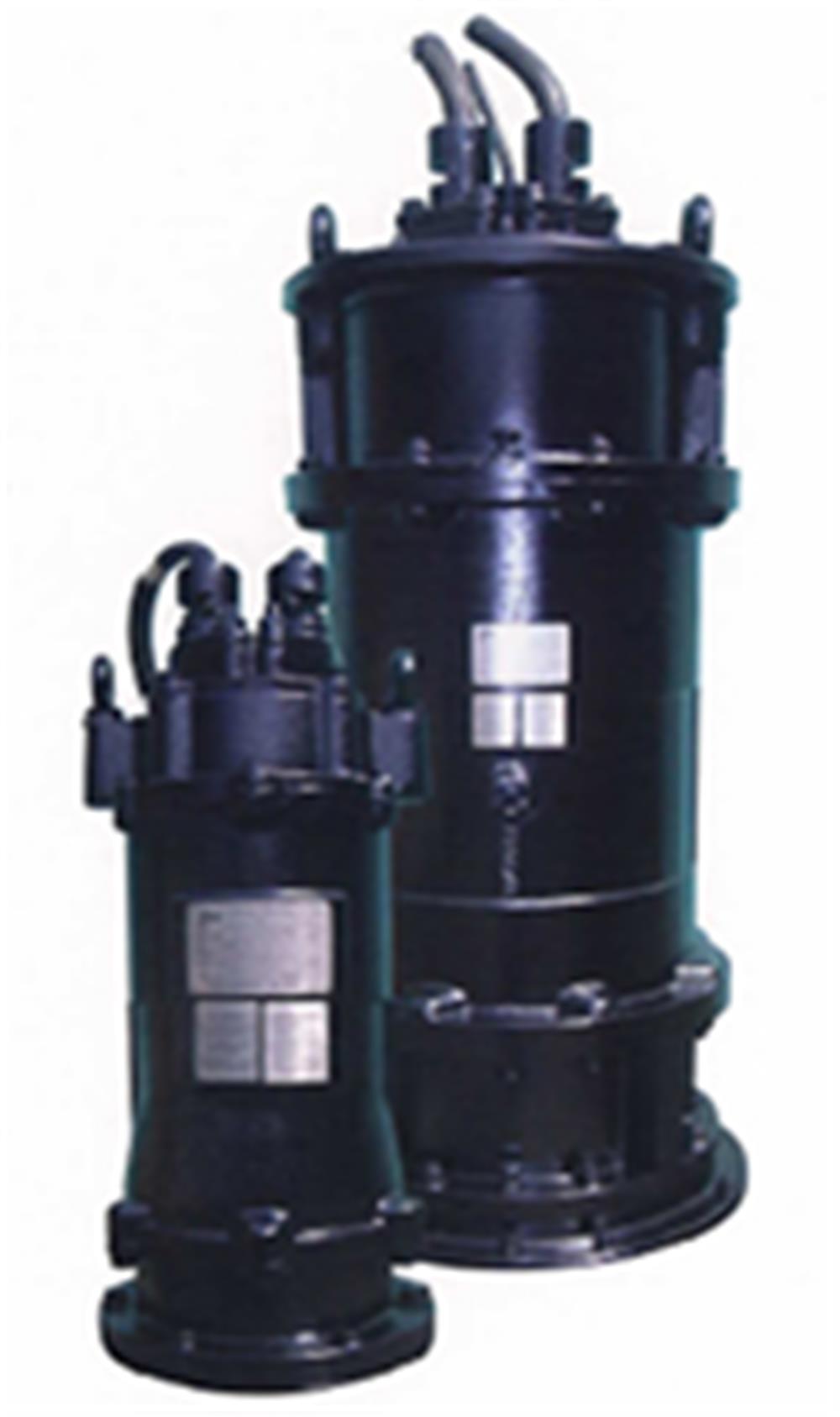 Features:
Optimum uses for submersible pumps, aerators, mixers, etc. installed in wet well where flammable gases exist.
Investigated, tested and approved by Factory Mutual Research (FM)
Specifications
Certifications
FM (United States, Canada)
Permitted Use
Class?(GAS/VAPOUR), Division 1, Groups C & D
Maximum Operating
Temperature Range (T-Code)
T4 [ 135?C ( 275?F ) ]
Motor
Three Phase Squirrel Cage Induction Motor
Method of Cooling
Non Jacketed (EMQY) or Jacketed (EMJY)
Motor Rating HP
2 POLE (3600RPM) : 2 HP - 40 HP
4 POLE (1800RPM) : 2 HP - 125 HP
6 POLE (1200RPM) : 5 HP - 100 HP
8 POLE ( 900RPM) : 5 HP - 75 HP
Power Supply
208, 230, 460, 575V / 60Hz
(Other voltages not more than 600V are available)
(50Hz motors are available by modifying 60Hz motors)
Insulation
Class F (155?C, 310?F) or Class H (180?C, 356?F)
Service Factor
1.15
Starting Method
Direct- On-Line or Star-Delta
Electrical Characteristics
NEMA Design B
Lquid Temperature
40?C (104?F)
(Other temperatures are available on request)
Ambient Air Temperature
40?C (104?F)
Submersible Depth
Max. 65 ft (20m)
Leakage Detector
Single- or Dual-Electrode Leakage Detectors
Thermal Protector
Two Bi-Metallic Thermal Switches
Cable
UL approverd specifically designed for submersible applications
chloroprene cable withstands temperatures of up to 90?(194?F)
Materials
Motor Housing
Oil Chamber
Motor Shaft
ASTM A48, Class 35
ASTM A48, Class 35
AISI 420
Shaft Seals
Double mechanincal seals prevent the water from penetrating into
the oil chamber and the motor housing .
---
Other Products in this Category