Viking - Internal Gear Pumps - Universal Mag Drive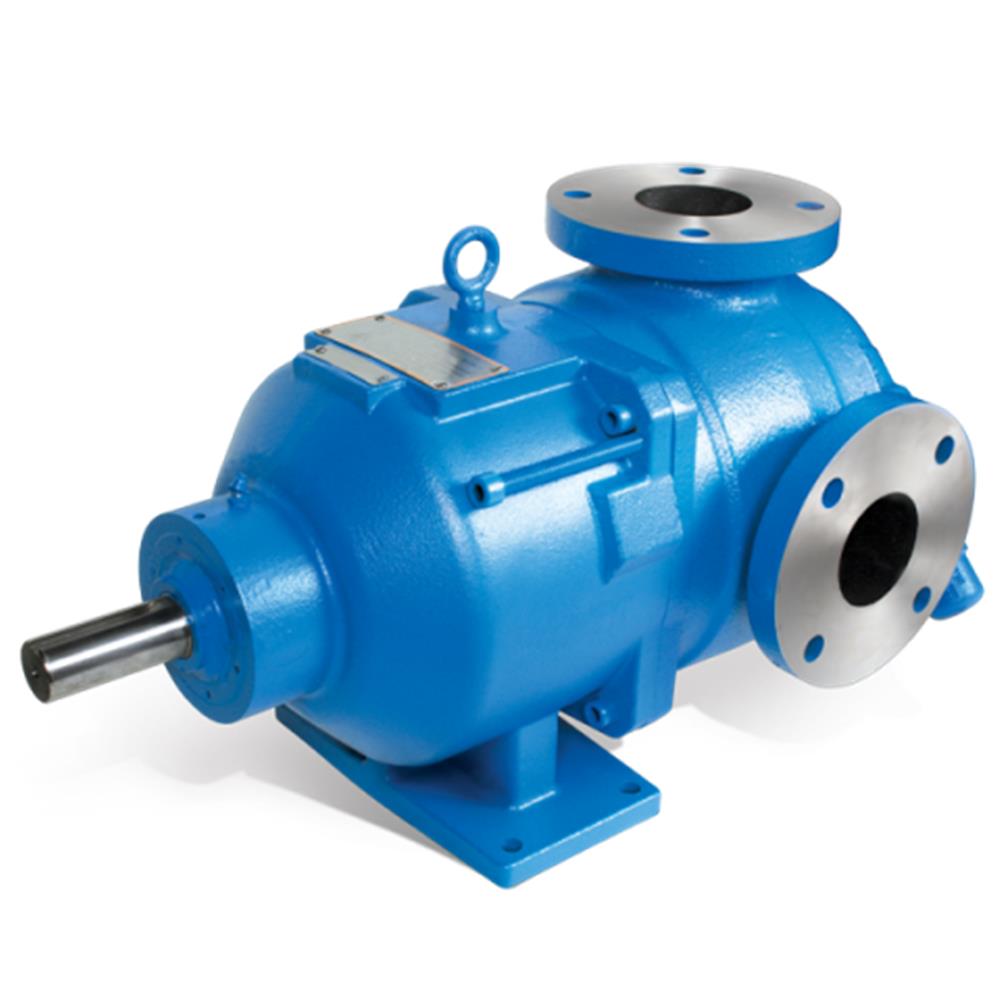 Series:
8124A, 8123A, 8127A
Max. Capacity: 500 GPM (115 M³/hr)
Max. Pressure: 200 PSI (14 BAR)
Max. Viscosity: 250,000 SSU (55,000 cSt)
Temperature Range: -120°F to +500°F (-85°C to +260°C)
Features:
Reduces maintenance costs and downtime associated with shaft seal failure and replacement.
Reduces environmental costs associated with shaft seal leakage.
Minimizes installation costs when upgrading existing universal series pumps to sealless with dimensionally interchangeable footprint.
Bi-directional pumping design eliminates cost of second pump for loading or unloading.
Specifications
Materials of Construction
Size
Standard Port
Nominal Capacity At Maximum Speed
Maximum Speed
Maximum Pressure
Inches
GPM
M3/Hr
RPM
PSI
BAR
CAST IRON - STEEL
H
1.5
15
3
1,750
200
14
HL
1.5
30
7
1,750
200
14
K
2
80
18
780
200
14
KK
2
100
23
780
200
14
L
2
135
30
640
200
14
LQ
2.5
135
30
640
200
14
LL
3
170
39
640
200
14
LS
3
200
45
640
200
14
Q
4
300
68
520
200
14
QS
6
500
114
520
200
14
STAINLESS
H
1.5
15
3
1,750
150
10
HL
1.5
30
7
1,750
150
10
K
2
80
18
780
150
10
KK
2
100
23
780
150
10
LQ
2.5
135
30
640
150
10
LL
3
170
39
640
150
10
LS
3
200
45
640
125
8.5
Q
4
300
68
520
125
8.5
QS
6
500
114
520
125
8.5
Options
Sealing / Coupling:
Neodymium Iron Boron, Samarium Cobalt

Porting:
Opposite (180°) (Rotatable Casing), Right Angle (90°) (Rotatable Casing), NPT/BSP, Flanged (ANSI or DIN Compatible)

Mounting:
Foot Mount
---
Other Products in this Category