Viking - Internal Gear Pumps - Universal Seal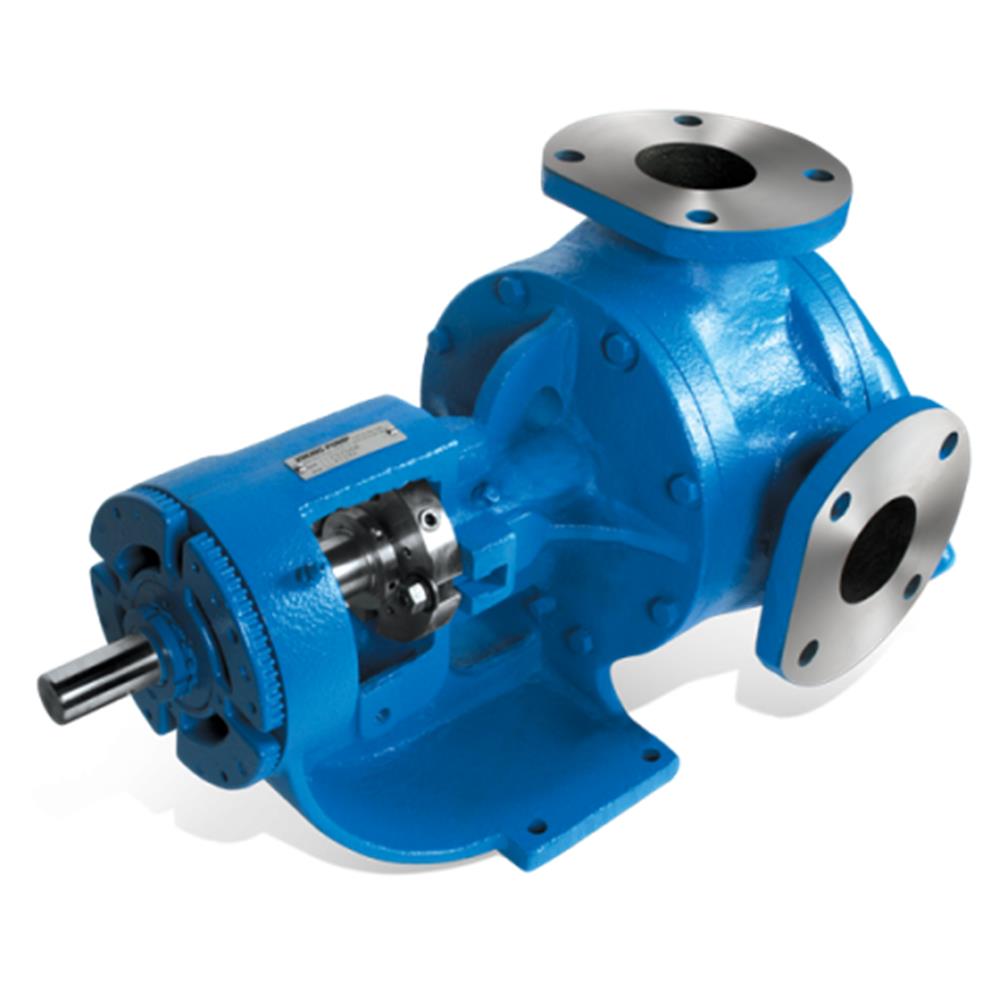 Series:
124A/AE, 224A/AE, 4124A/AE/B, 4224A/AE/B, 126A, 226A, 4126A, 4226A, 123A, 223A, 4123A, 4223A, 127A, 227A, 4127A, 4227A, 324A, 4324A, 323A, 4323A, 327A, 4327A
Max. Capacity: 1,600 GPM (365 M³/hr)
Max. Pressure: 200 PSI (14 BAR) (*higher pressures available w/ factory approval.)
Max. Viscosity: 2,000,000 SSU (440,000 cSt)
Temperature Range: -120°F to +800°F (-85°C to +430°C)
Features:
Accommodates virtually all sealing types and manufacturers.
Back pull-out seals provide access without disturbing the wet end.
Design adaptability for an unequaled range of liquids, temperatures, and viscosities.
Rugged design with heavy duty bearings extends pump life.
Available with FDA and EN1935/2004 materials for food contact.
Specifications
Materials of Construction
Size
Standard
Nominal Capacity at Maximum Speed
Maximum
Maximum Pressure
Inches
GPM
M3/Hr
RPM
PSI
BAR
CAST IRON - DUCTILE IRON - STEEL
G
1
8
2
1,750
200
14
H
1.5
15
3
1,750
200
14
HL
1.5
30
7
1,750
200
14
AK
2
50
11
1,150
200
14
AL
2
75
17
1,150
200
14
K
2
75
17
780
200
14
KK
2
100
23
780
200
14
L
2
135
31
640
200
14
LQ
2.5
135
31
640
200
14
LL
3
140
32
520
200
14
LS
3
200
45
640
200
14
Q
4
300
68
520
200
14
M
?
4
420
95
420
200
14
QS
6
500
114
520
200
14
N
6
600
138
350
200
14
R
8
1,100
250
280
200
14
RS
10
1,600
365
280
125
8.5
STAINLESS STEEL
H
1.5
10
2
1,150
150
10
HL
1.5
20
5
1,150
150
10
K
2
50
11
520
150
10
KK
2
65
15
520
150
10
LQ
2.5
90
21
420
150
10
LL
3
110
25
420
150
10
LS
3
160
36
520
125
8.5
Q
4
200
45
350
125
8.5
QS
6
320
73
350
125
8.5
N
6
600
138
350
200
14
R
8
1,110
250
280
175
12
RS
10
1,600
365
280
125
8.5
Integral relief valve is standard on non-jacketed pumps, except RS
Not a Universal Seal bracket design. Considered Heavy Duty design
Options
Sealing / Coupling:
Packing, Component Mechanical Seals, Cartridge Mechanical Seals, Cartridge Triple Lip Seals, Sealless Mag Drive, Behind-the-Rotor Seal (Iron Only)

Porting:
Opposite (180°) (Rotatable Casing), Right Angle (90°) (Rotatable Casing), NPT/BSP, Flanged (ANSI or DIN Compatible)

Mounting:
Foot Mount
---
Other Products in this Category