Vanton - Pump/Tank Non-Metallic Systems - Non-Metallic Tank/Pump Systems
For the Collection, Transfer or Treatment of Corrosive Liquids
in Processing and Waste Applications
Vanton is your one-stop-source for tanks integrated with thermoplastic pumps, sensors and controls for:
Lift Stations
Collection Stations
pH Neutralization Systems
Vapor Recovery Systems
Laboratory/Small-Scale Waste Treatment Systems
Vanton engineers, fully integrates, 100% factory tests, and supports these systems, ensuring you of properly matched components, simple start-up and guaranteed performance, without the risk, complications and delays of dealing with multiple vendors.
Standard and custom systems
Simplex, duplex and triplex configurations
Manual or fully automated
Leak detection
Single and double wall construction
Capacities from 60 to 5,000 gal (227 to 18,927 liters)
Broad range of thermoplastics and plastic-lined metals
Skid-mounted, mobile and floating/pontoon configurations
Non-metallic vertical centrifugal, horizontal centrifugal or peristaltic pumps
Pre-engineered, fully integrated and ready to run
Standard and custom tanks are offered in square, rectangular or cylindrical configurations, in single- or double-wall thermoplastic or thermoset construction, or as plastic-lined metal tanks. Double wall tanks are available with built-in leak detection sensors linked to visual and audible alarms.
All can be configured with horizontal centrifugal, vertical sump or rotary peristaltic pumps whose wetted components are molded of solid, inert polypropylene (PP), polyvinyl chloride (PVC), chlorinated polyvinyl chloride (CPVC), polyvinylidene fluoride (PVDF) and ethylene chlorotrifluoroethylene (ECTFE) thermoplastics, eliminating pump corrosion and fluid contamination. These systems can be furnished with thermoplastic and thermoset piping and valves that are inert to the fluids being handled.
Tank-pump systems can be equipped with instrumentation for manual or fully automated systems configured with liquid level controls, visual and audible signal devices, analog and digital display flow meters, flow totalizers, pH controllers and other instrumentation tailored to individual service conditions.
All fluid contact components of Vanton tank/pump systems are constructed of chemically inert, non-metallic materials ideal for all industries in which corrosive, abrasive, hazardous, ultrapure or unidentified fluids are collected, transferred, neutralized or otherwise treated including:
Beverage
Chemical
Food
General Industrial
Metal Finishing
Metalworking
Mining
Petrochemical
Pharmaceutical
Pollution Control
Power, Energy & Utilities
Pulp/Paper
Semiconductor/Electronics Manufacturing
Water & Wastewater Treatment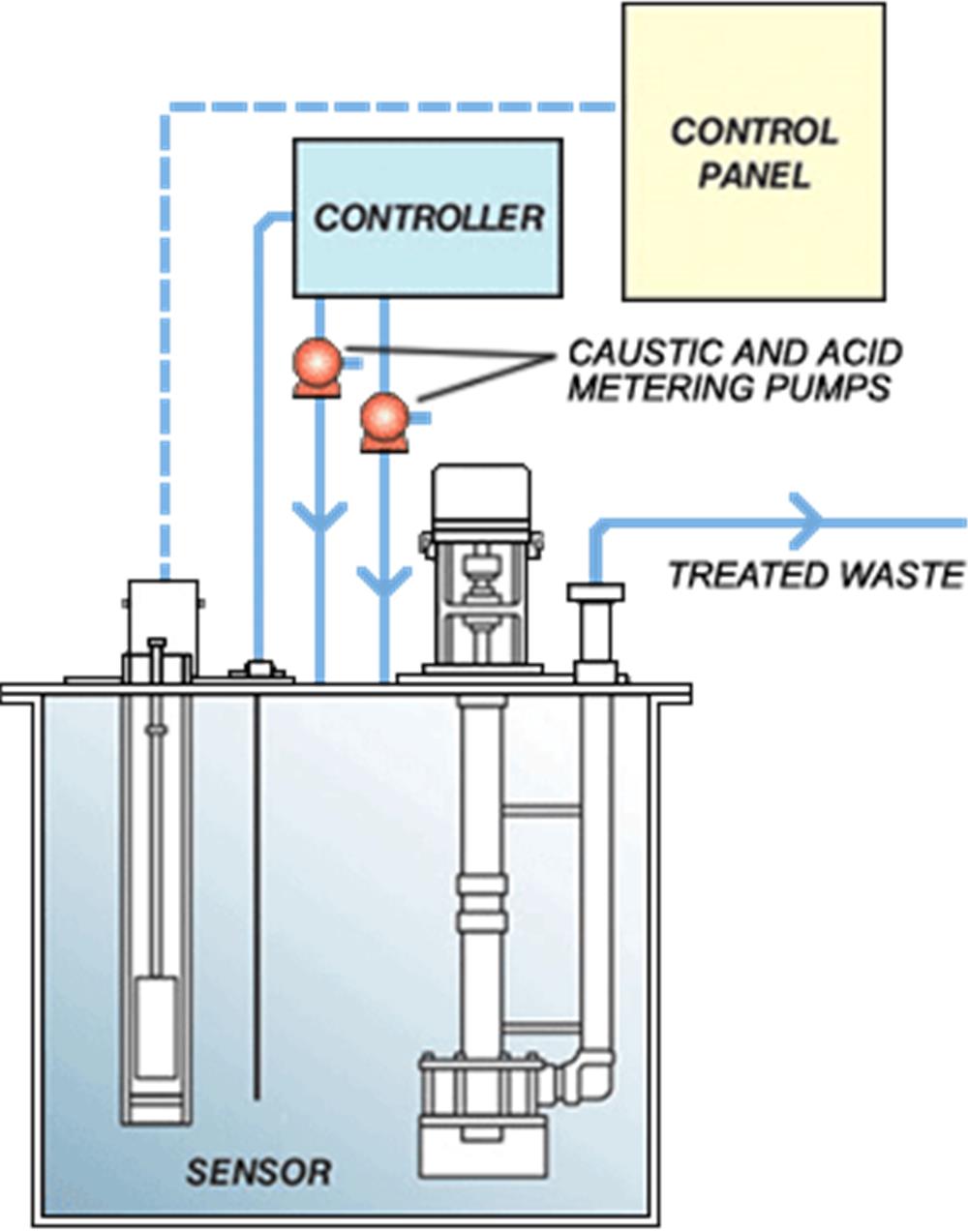 CUSTOM ENGINEERED, NON-METALLIC PUMP/TANK SYSTEM
Complete with sensors and programmable controls can automatically treat process chemicals and plant wastes on a batch or continuous basis. All wetted system components are furnished in homogeneous thermoplastics compatible with the fluids to be handled, eliminating corrosion and minimizing maintenance.
TYPICAL TANK/PUMP CONFIGURATIONS:
Double Wall Tanks provide back-up protection against leakage of hazardous wastes. Primary and secondary tanks are sized and blocked to provide ample void space between tanks to contain leakage. Sensors positioned between walls are linked to a controller, which activates visual and audible alarms. These mobile systems are equipped with Vanton SUMP-GARD® vertical polypropylene pumps and FlexPlug® valves to provide safe, efficient handling of corrosive wastes.
Self-Contained Duplex Pump/Tank System incorporates a thermoplastic tank with two SUMP-GARD® vertical centrifugal pumps, valves, level controls and associated piping — pre-engineered, tested and skid-mounted, ready to run after connection to power and external piping.
All polypropylene (PP) Pump/Tank Lift Station engineered for a semiconductor manufacturing facility features a low profile SUMP-GARD® series pump with integral pump/motor shaft supported by large bearings. Tank cover elevated to show buoyancy switch level control.
Cylindrical Pump/Tanks of PP, PE, PVC, PVDF, and other thermoplastics are available. The system shown is equipped with a stainless steel stand, rising-rod level control, and a vertical SUMP-GARD®thermoplastic pump. The cover plate is sealed with an EPDM gasket, and the pump is fitted with a FUME-GARD® vapor seal to protect external bearings and motor from corrosion.
Mobile Pump/Tank System handles a diversity of corrosive and abrasive wastes from multiple sites. This system consists of a cylindrical tank of polypropylene, and pedestal-mounted FLEX-I-LINER®sealless, rotary peristaltic pump. All wetted components are molded of chemically inert thermoplastics or elastomers that provide resistance to a wide range of corrosive, abrasive, hazardous and toxic wastes.
Standard Rectangular Tanks


Rectangular holding tank with SUMP-GARD® SGH sump pump and Rising Rod Float Control
Capacity
US Gallons
Length
in.
Width
in.
Height
in.

60

24

24

24

120

48

24

24

240

48

48

24

400

72

36

36

540

72

36

48

700

72

48

48

750

60

60

48

900

72

60

48

1,100

72

72

48

1,300

78

78

48

2,000

84

84

66
Standard Cylindrical Tanks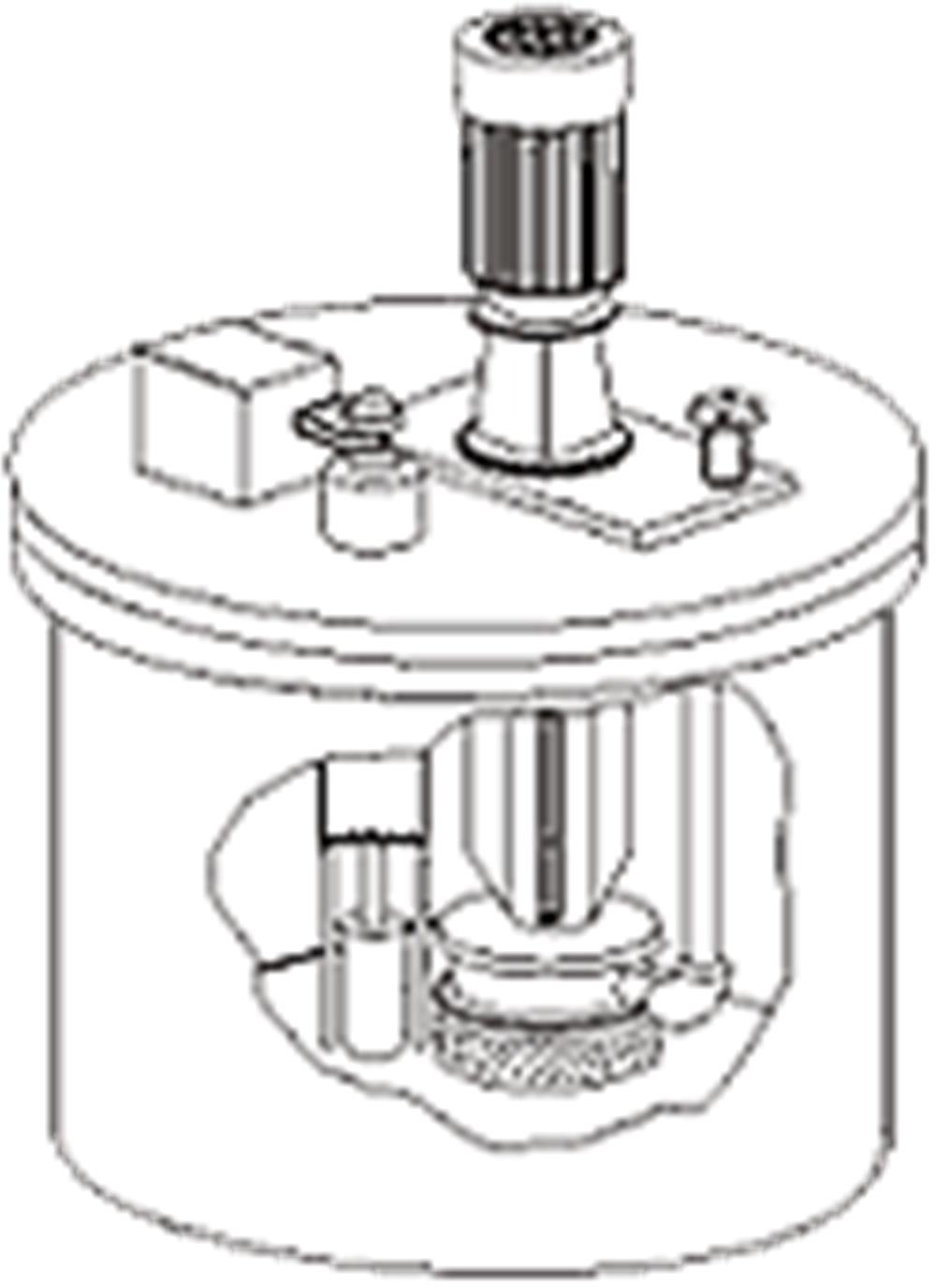 Cylindrical holding tank with SUMP-GARD® SG sump pump and Rising Rod Float Control
Capacity
US Gallons
Diameter
in.
Height
in.

70

24

36

110

28

42

200

36

48

320

48

42

470

48

60

575

60

48

850

72

48

1,050

72

60

1,250

72

72

1,700

72

84
Note: Capacities are based on a full tank. For larger sizes contact the factory. Specifications and dimensions subject to change.
NON-METALLIC PUMPS AVAILABLE WITH TANK/PUMP SYSTEMS
SUMP-GARD®
Vertical Thermoplastic Centrifugal Sump Pumps in capacities to 900 gpm (204 m3/h), temperatures to 275°F (135°C), heads to 180 ft (55 m) and depths to 20 ft (6.1 m). Available in standard and bearingless cantilevered designs. Unique vapor seal protects external bearing and motor from corrosive fumes.
CHEM-GARD®
Horizontal Thermoplastic Centrifugal Standard and ANSI Pumps in capacities to 1,150 gpm (261 m3/h), heads to
185 ft (56 m) and temperatures to 275°F (135°C). Standard, self-priming, close-coupled and magnetically driven models available.
FLEX-I-LINER®
Sealless Self-Priming, Peristaltic Pumps in capacities to 40 gpm (9 m3/h), discharge pressures to 45 psig (310 kPa), and temperatures to 250°F (121°C). Only the thermoplastic pump body and elastomeric flexible liner contact fluid.
---